Save!
Casual Judo Training for Adults (3 months – 1 year)
€165.00 – €515.00 inc. VAT
Judo training for adults with or without any previous experience. A fun way to exercise and improve your self-defence skills.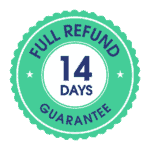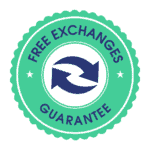 *Applies to valid vouchers that have not been redeemed or expired.
Description
Aimed at Adults who are looking for a fun way to exercise and improve their self-defence skills. Open to all genders regardless of previous experience. Whether you are a complete beginner or you already have some Judo training under your belt, this is for you. This group is not designed for experienced Judo Athletes training for competitions.
Judo is one of the most widely practiced martial arts and the second most-popular sport worldwide. This training is an ideal form of physical exercise and it works as a great cardio workout, which improves stamina, flexibility, general health and overall fitness. Physical strength is improved as a direct result of trying to control and command the movement of the opponent.
WHAT IS INCLUDED:
2 training sessions per week (Monday & Wednesday @ 7:30pm – 9:00 pm).
The compulsory €20 KOA registration fee is

included in the price.

20% Discount if you choose to buy Judogi (Judo Uniform).
SUITABLE FOR:
Open to everyone over 20 years old.
The training can be adjusted to accommodate most needs or injuries you might have. However, any medical issues or conditions must be mentioned at the first session.
SPOKEN LANGUAGES: Greek & English
WHAT TO BRING:
Water, beverages
Pair of sandals or flip-flops
DRESS CODE:
Light, breathable T-Shirt
Tracksuit
No Jewellery or Accessories
Judogi can be arranged through the club upon request and for a discounted price.
Additional information
Availability

Sessions happen every Monday & Wednesday 7:30pm-9pm

Sessions don't run during Christmas & Easter holidays and the club is also closed during August.

Validity / Expiration date

This voucher is valid for 12 months from the day of purchase. You can redeem it or exchange it at any time during those 12 months.

Exchanges & Refunds

EXCHANGES:
Activitygogo vouchers are flexible and can be exchanged for any other available activity. Customers can request to exchange their digital voucher free of charge provided that they hold a valid voucher code that has not expired and has not been redeemed. Requests for exchanges should be emailed at info@activitygogo.com.

REFUNDS:
Refunds are available for unused valid vouchers that are not date bound (e.g. a Course or Event that starts on a specific date) bought directly from Activitygogo when the request is made within 14 days of purchase. Requests for refunds should be emailed at info@activitygogo.com.

How to Redeem

After purchasing you will be sent a digital voucher with your unique code. On the day of your activity simply show your digital voucher to the instructor to redeem it. No printing required.

Location

Nicosia

Vendor

Kerynia Judo Union

Product Type

Activity Vouchers